Wed, June 17, 2020
How To Update Your Payment Information
All Lucas Entertainment membership transactions are processed through third-party billing vendors to ensure your information is safe and secure.
Because of this, Lucas Entertainment does not store or interact with any of your payment information. But we do offer you the ability to update your own payment information through your account settings. 
If you need to make an update to your payment information on file, please follow the steps below:
Step 01: Log into your Lucas Entertainment account and access "My Account" from the upper lefthand corner of the website's navigation menu.
From the dropdown menu you'll find "Manage Your Account." Click on this option.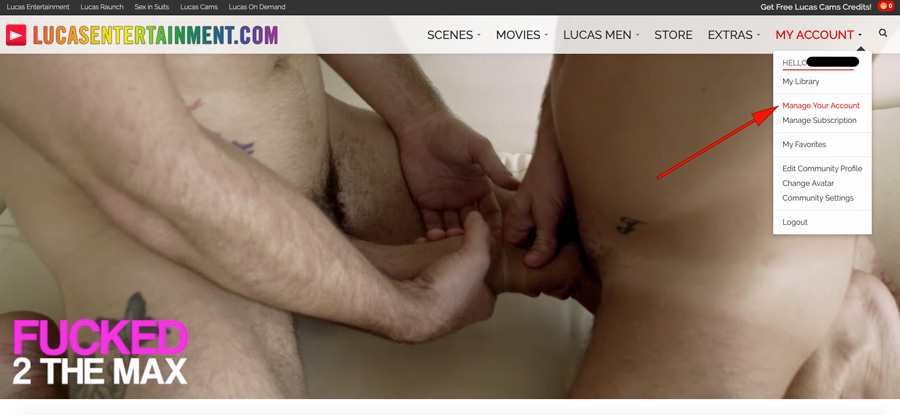 Step 02: You'll find your specific account information on the "Manage Your Account" page. Included are your subscription ID, your billing vendor ID, the status of your membership, and your current rate.
You'll see the "Update Card Details" button below the main window displaying your account information.
Click on this button to be redirected to your vendor's "Billing Information" page.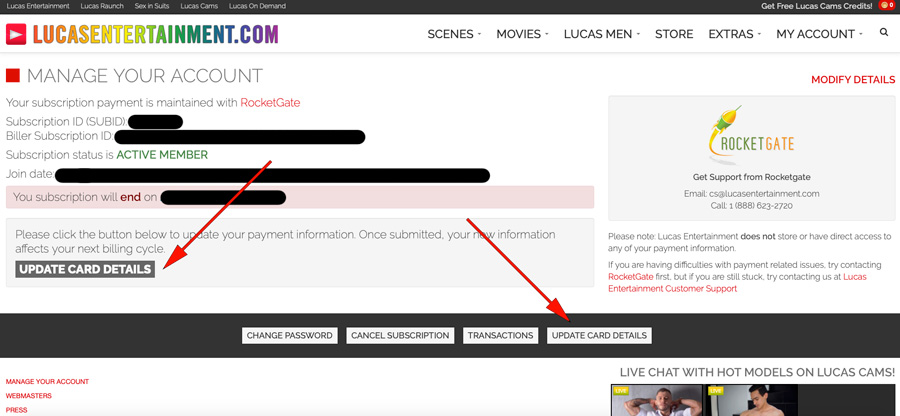 Step 03: Once you're redirected to the "Billing Information" page, you will be able to input your new payment information.
When you're finished, click the "Submit My Information" button to have your new information submitted and processed.
Once you submit your new information, it will take affect during your next billing cycle.