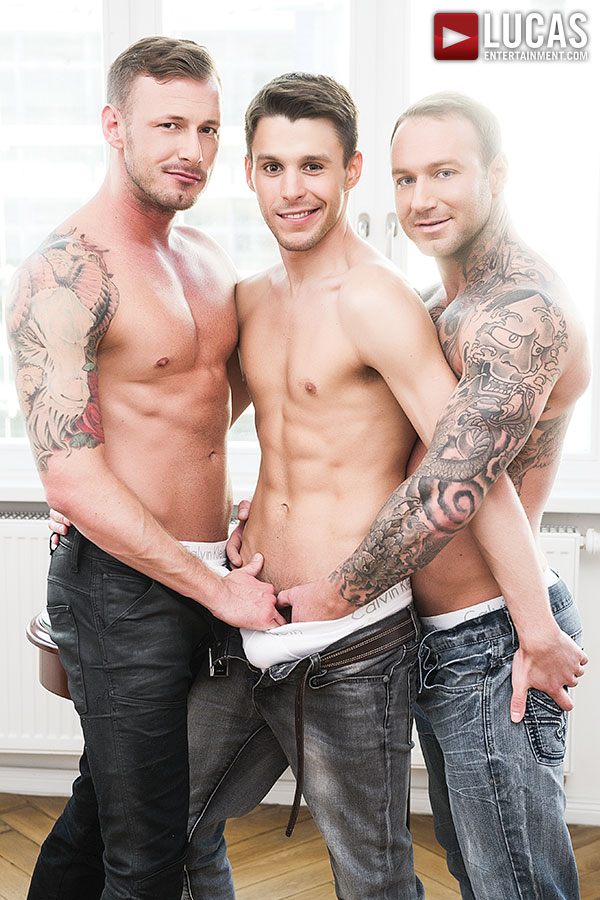 Apr 24, 2015 at 6:11 pm in Scenes And Movies · Leave a Comment »
Dylan James and Logan Rogue take turns fucking Dmitry Osten, who already had a go-around with Logan's real-life partner, Tomas Brand:
Question: Can Dylan James, Logan Rogue, or Dmitry Osten ever get enough bareback action? Answer: Nope. In his first scene Dmitry Osten was with two guys (Tomas Brand and Rocco Steele) and in his second he finds himself in the same situation, but this time it's with Tomas' partner Logan and Dylan. It's apparent now that ...