Wed, August 27, 2014
The 15 Best Lucas Entertainment Gay Sex Auditions | Scenes 15 – 11
The release of Lucas Entertainment's "Bareback Auditions" brought back a fan-favorite franchise allowing fans to both get to know the Lucas Men a little bit better — right before they have intense, hot gay bareback sex. I personally always likes the Auditions movies because they're specially about the models and the amazing sex they have.
After some consideration, here are the first five of what I believe are the best 15 sex scenes from Lucas Entertainment's Auditions series.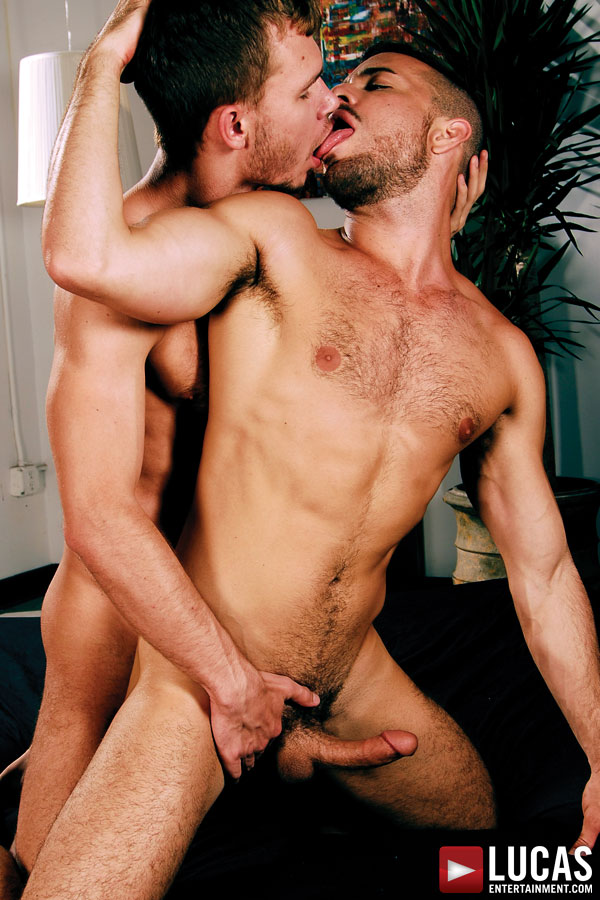 15.) Shay and Zach Alexander | Auditions 35: Big Shots
Zach Alexander, who I can only describe as a sexy little otter (or maybe even a "pup," without delving too much into gay fetish terminology) is no stranger to taking big cock, and he's even been lucky enough to take a ride on one of the biggest in the industry: Rafael Alencar's uncut Brazilian meat white cruising the green beaches of Fire Island. But Zach has a huge cock, though, and he certainly does know how to use it. And to be honest, a big dick is not something to waste, Enter Shay, who knows how to take a cock passionately. And this guy is beyond good looking: I remember seeing him shopping in my local grocery store when I was still living in the Washington Heights neighborhood of Manhattan. He's even more handsome in person than on film, and he's a true beauty when the camera is rolling. When Zach fucks Shay in this scene, he looks completely starved to stick his cock in a hole, and Shay couldn't be happier to offer his up.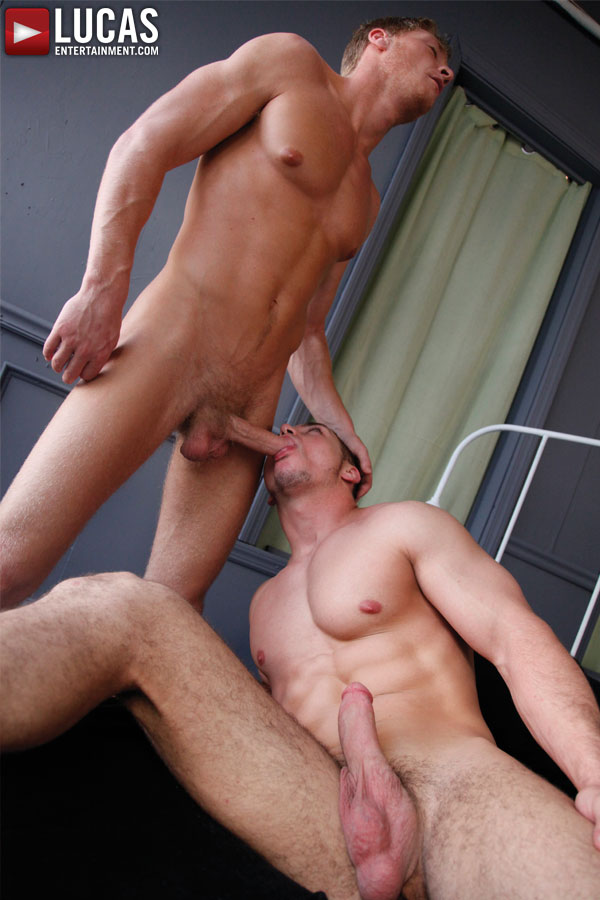 14.) Marc Dylan and Gavin Waters | Auditions 42: Horny Fuckers
Marc Dylan has become a phenomenon in the world of gay porn, but he filmed with Lucas Entertainment in his early days, and his fuck session with Gavin Waters deserves to be noted. Both Gavin and Marc have killer bodies, but what sets Marc aside is his innate ability to bottom. And when I say bottom, I mean this guy has true talent to take a dick up his ass, because Marc just doesn't like to bottom, but he yearns to get fucked. Get to know a little bit more about him and Gavin in this scene. Or, if you just want to see Marc Dylan's sculpted six-pack flex and stretch while Gavin rails him, there's some of that too!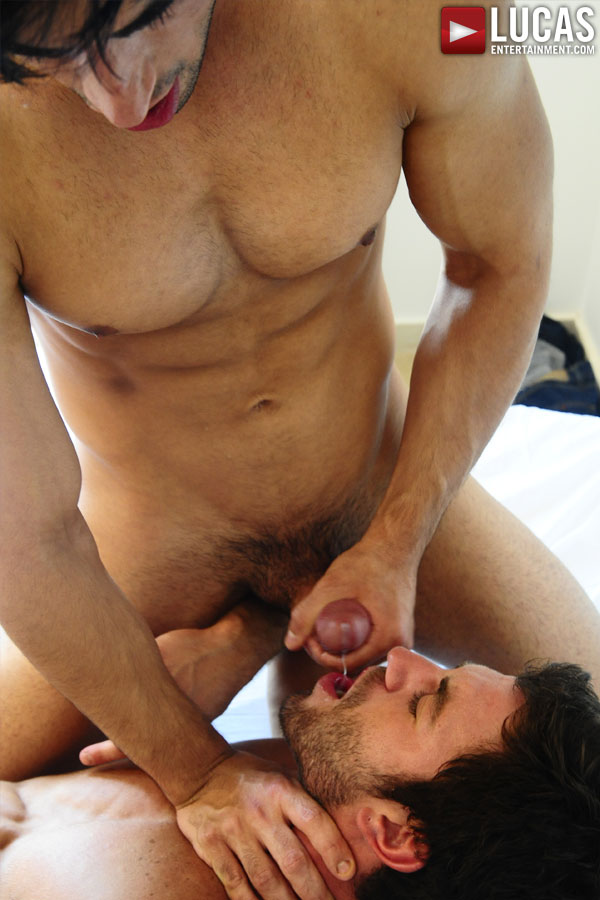 13.) Matan Shalev and Avi Dar | Auditions 31: Israeli Auditions
Do you remember these beautiful Israeli imports? Jonathan Agassi always spearheaded the Israeli wave of porn stars, but this particular scene showcases two models of great equal: Matan Shalev and Avi Dar. Avi is a little ball of muscle-bottom sex, and Matan's lips are among the sultriest in the entire gay porn industry. In this audition Avi proves how hard of a pounding he can take, and though Matan is a pretty guy, those looks don't mean he can't fuck an ass like a true masculine power top!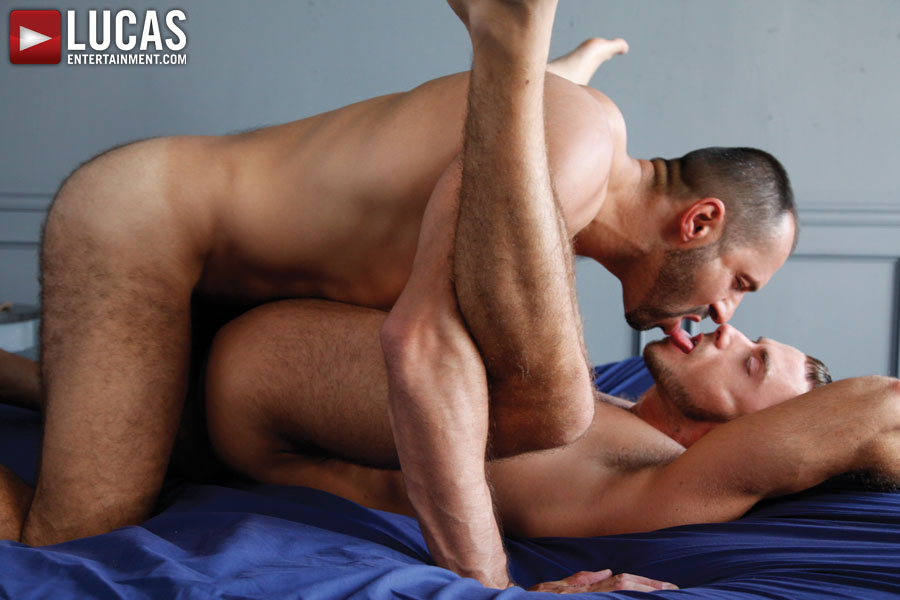 12.) Arpad Miklos and Jessie Colter | Auditions 41: Rock Hard
The late Arpad Miklos was a titan in gay porn, and deservedly so: Arpad knew how to fuck a guy, and he was a true dominant top that always made sure his bottom was fucked hard and long, and they always had a smile on their face when he was done with them. Wouldn't you — his uncut Hungarian cock was huge. This Lucas Entertainment Auditions scene alongside Jessie Colter showcases Arpad's ability as a dominant muscle bear top, and Jessie's lust for a cock in his ass, and the deeper you go, the more Jessie loves it. And for some added fun, Arpad introduces his own SensaFirm dildo into the mix so Jessie can take it twice as hard!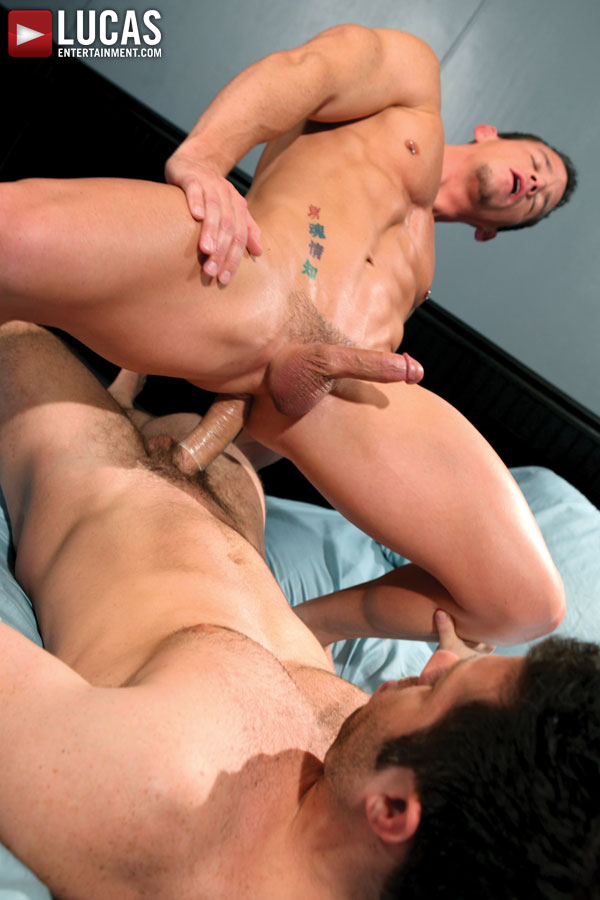 11.) Cavin Knight and Tristan Jaxx | Auditions 38: Sluts
I've always liked the star pattern of Cavin Knight's tattoo along his torso — it really compliments his killer body beautifully. Every scene with him is a winner: this is an all-American guy who loves to ride handsome men with big cocks. That's why Tristan Jaxx is a perfect match for him, and for a while they were even in a relationship together, though I don't know if they still are. There is a part in this scene when Cavin is riding Tristan, and Tristan grabs ahold of Cavin's waste and power-drills him… this is such an awesome scene!