Fri, January 23, 2015
Rafael Carreras' 10 Best Sex Scenes 08 – 07
If not officially, Rafael Carreras has always been one of the first Lucas Entertainment exclusive models in spirit. He's worked with the studio for many years, and like gay porn wine (as much as I hate using bad clichés in writing like this) he's only getting better and better. Why else would he have been given his own compilation, "The Rafael Carreras Collection"?
For fans of Rafael Carreras, you'll be seeing more of him in the coming months. He's been performing in gay bareback porn prior to his Lucas Entertainment return, but it's with us that he always offers up his best sexual encounters. What can I say: I'm excitedly anticipating Rafael's upcoming bareback content, which caused me to think: what about his past performances? What are his best?
I decided to take a look through the Rafael Carreras archive to count down the uncut Cuban hunk's ten best sex scenes with Lucas Entertainment.
Here are scenes 08 and 07…
08.) Rafael Carreras And Axel Brooks | Spanish Seductions
This movie was a kind of love letter to Rafael Carreras, and giving him Axel Brooks was a gesture of friendship from Lucas Entertainment to Rafael. When Axel gets on all fours and presents his perfect little hole for Rafael Carreras, it's everything he loves about fucking men! This scene was filmed by mr. Pam, and she always enjoyed it when Rafael was on set. Why? Because he's such a nice guy — but when the clothes come off, he turns off the nice and turns on the aggression. The close-ups of his huge cock sliding in and out of Axel are all the proof we need of that!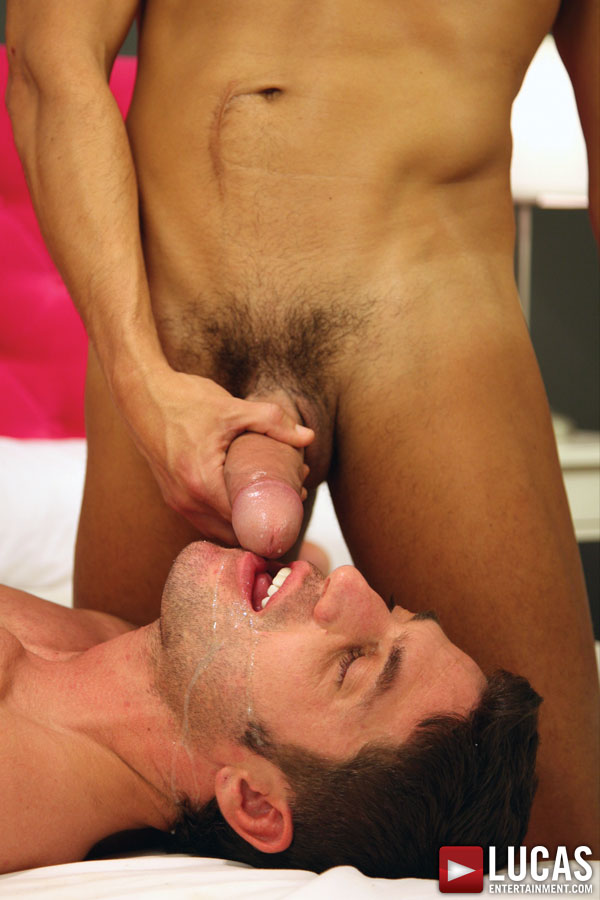 07.) Rafael Carreras And Mitchell Rock | The Power Of Love
Mitchell Rock is a guy that looks like he should be an unforgiving and passionate power-top, but alas, he's happier and more skilled when he is on his back and his legs are hiked up in the air. That's a recipe for success when Rafael Carreras is involved. The filming of this scene is, as far as I'm concerned, mastery in the usage of natural light. But the reason why it's a true favorite of mine among the best Rafael Carreras gay scene scenes on Lucas Entertainment is the oral sex. The beginning of the scene highlights Rafael and Mitchell sucking each other in the pool, and it's some of the best oral sex I've seen filmed.