The 15 Best Lucas Entertainment Gay Sex Auditions | Scenes 10 – 06
Sep 10, 2014 at 10:00 AM in Gay Porn Lists by Blake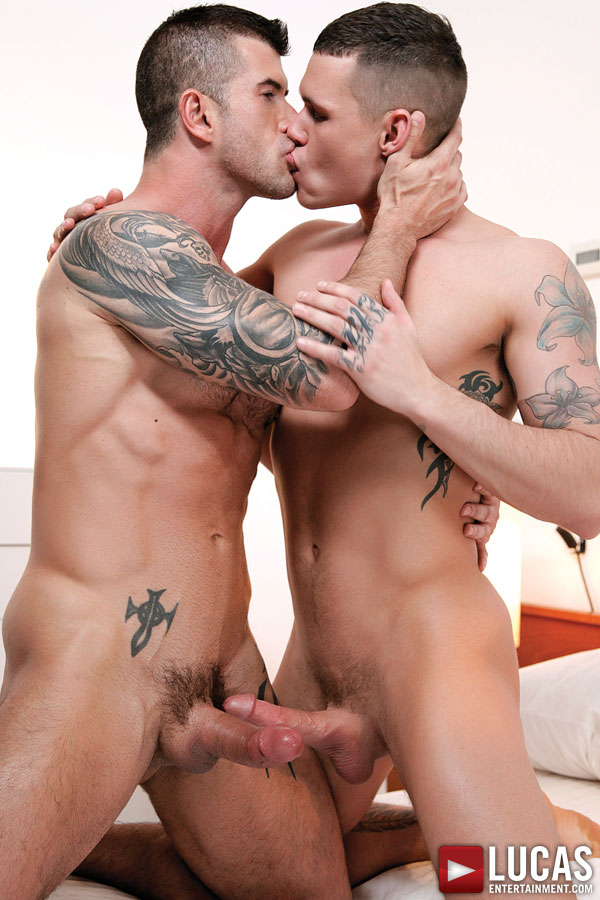 10.) Adam Killian and Tate Ryder | Auditions 45: Sexclusives
Tate Ryder was always a live wire when we worked with him — he was full of energy, and he wasn't really happy unless he was channeling it into his porn performances, which by all means, was fine by us! This was his first performance for Lucas Entertainment, and there was no one better to show him the ropes than Adam Killian. Tate became a versatile gay porn star later on in his career, but he was always a needy bottom practically crying out to have his ass fucked whenever the opportunity arose. That's how he shows himself off here, and it's porn magic!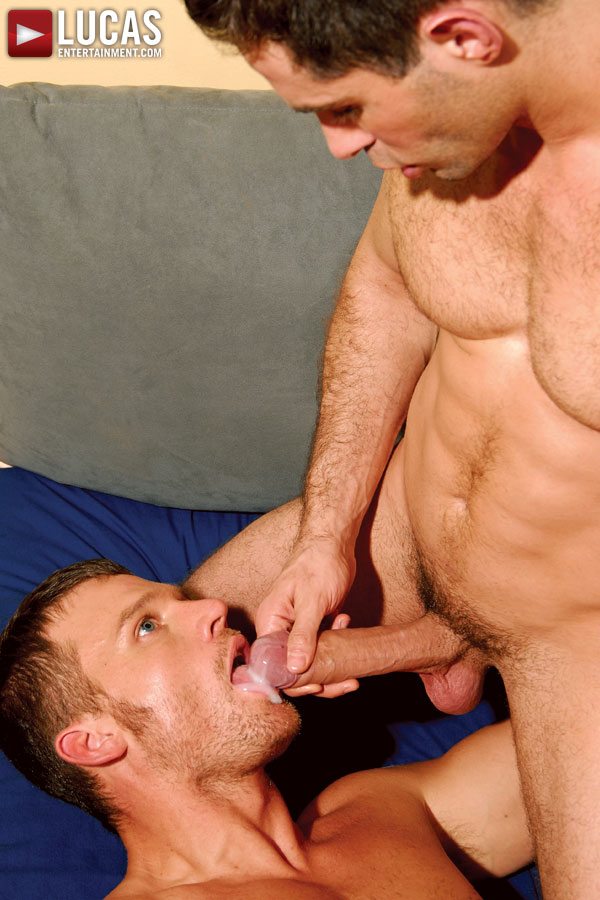 09.) Michael Lucas and Steven Daigle | Auditions 35: Big Shots
I love a good double entendre shamelessly used in porn, and Auditions 35: Big Shots is just that. Of course Michael Lucas giving Steven Daigle, the Big Brother reality star turned gay porn star, a deserving welcome to the industry back in 2010. Michael is always the top, so we are given the chance to see a TV celebrity stripped down and used just how he likes it in the bedroom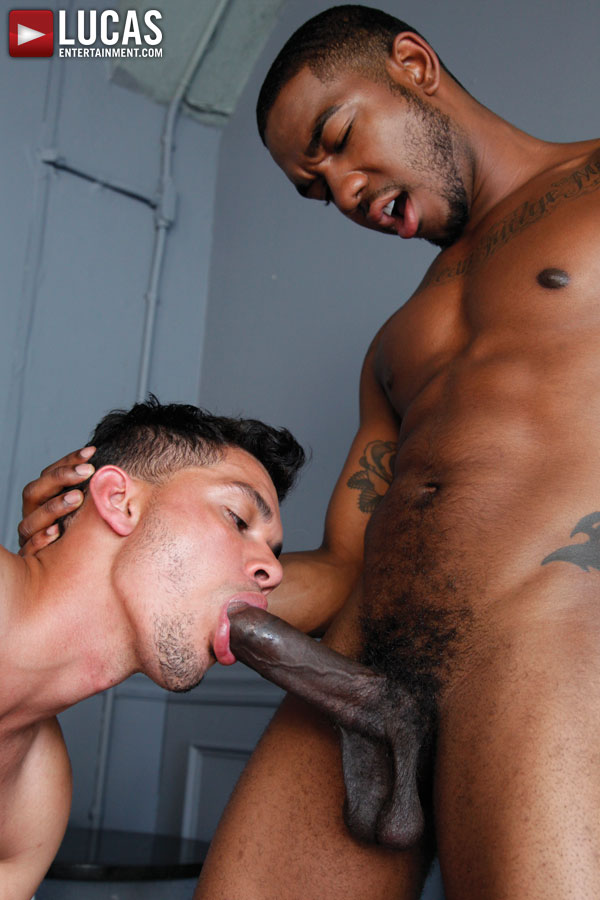 08.) Ace Rockwood and Ricky Mathias | Auditions 41: Rock Hard
I've said it before and I'll say it again — I miss Ace Rockwood. We have great new talent from black performers such as with Taye Knight, but in my opinion Ace Rockwood blazed the trail. He's an unforgiving top that is rather chatty when he's fucking a bottom, and that is never more apparent than in this scene with the cute Latino porn star Ricky Mathias. Ace is a master at building up suspense for both his audience as well as the fuck he's about to rail by getting his dick sucked and eating some ass right before he stick his fat black cock in and delivers an enthusiastic pounding. He's always sure to leave his bottoms wanting more — and they're usually bow-legged when he's done, too!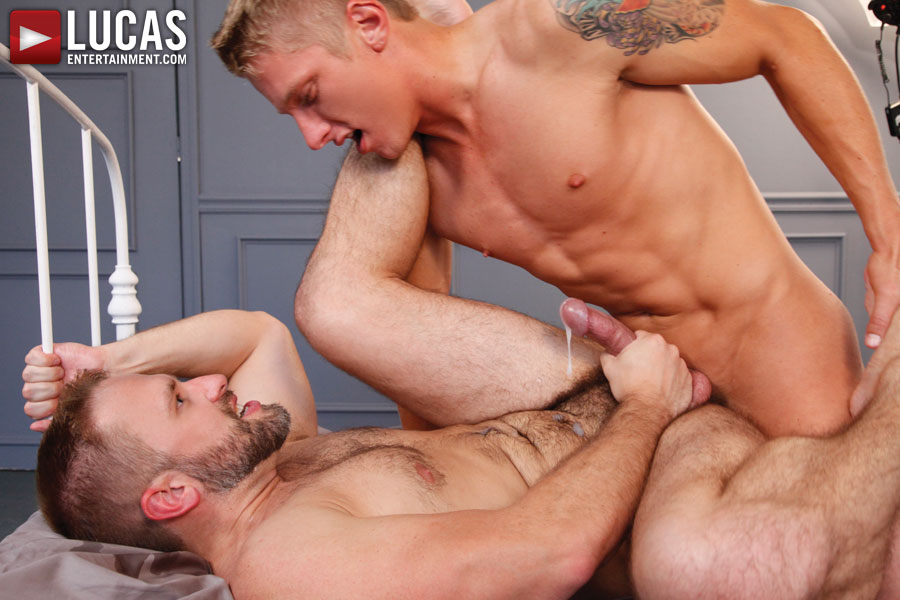 07.) Dirk Caber and Phillip Aubrey | Auditions 42: Horny Fuckers
Mr. Pam filmed this scene back in 2011, and I remember she finished up filming quicker than usual. When she was done she came out into the office with a clear smile of accomplishment on her face, and when I asked her how the scene went she said it was one of the best scenes she filmed in a long time. Why? Well, she said that both Dirk Caber and Phillip Aubrey had a natural chemistry with each other, and when they were let loose on one another, there was no stopping them. They were sweaty by the end of the round — their jaws and asses were both worn out from all of the hardcore sucking and fucking!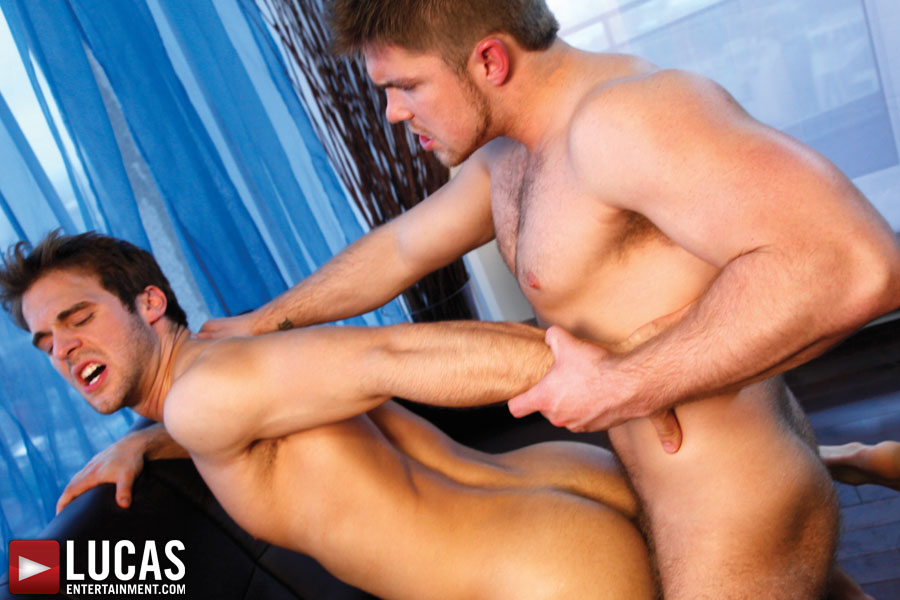 06.) Marko Lebeau and Gabriel Lenfant | Auditions 40: Rafael Carreras' Uncut Canada
I fell for Marko Lebeau as soon as I saw the footage of him. Back in 2011 Lucas Entertainment filmed a lot of great gay porn footage up in Canada, and Auditions 40 was one of the first. Marko and Gabriel Lenfant (now going by the name Gabriel Clark over on Men.com) were/are friends in real life, and they've wanted to hook up for some time, so they take great pleasure in the chance, from the beginning of when they have a sultry make-out session to sliding their cocks inside each other. But it is when Marko has Gabriel resting on the couch for some deep penetration that this scene stands out!