Oct 29, 2014 at 5:58 PM in Gay Porn Lists by Love
Finishing up Tomas Brand's six best gay sex scenes on Lucas Entertainment: Tomas Brand has never been in a gay porn sex scene with Michael Lucas yet, but that will change this Friday. The coming release made me reflect on just how hot Tomas Brand is, and all of the great scenes he's already filmed for Lucas Entertainment, pre and post his bareback content.  He's been in 12 to date, and these are scenes two and one of my favorite six…
02.) Tomas Brand, Alejandro Alvarez, And Toby Dutch | Raw Double Penetrations II
While the official "Raw Double Penetrations II" movie has not been released yet, this Tomas Brand sex scene is going to be included, and it's a sure winner. The entire composition of this scene stands out to me, from the lighting, direction, and of course the chemistry of the cast. Next to Tomas Brand is Toby Dutch, who is no stranger to hardcore submission, but here he gets controlling and aggressive, and it couldn't be with anyone more willing and excited than Alejandro Alvarez. It's not even the fucking that's my favorite part — don't get me wrong, it's a hell of a lot of fun watching Alejandro's ass get pounded by two handsome European men — it's rather the oral sex. Alejandro is a sensual cocksucker, and seeing Tomas Brand and Toby Dutch with their jeans still around their legs during fellatio is a great pleasure indeed.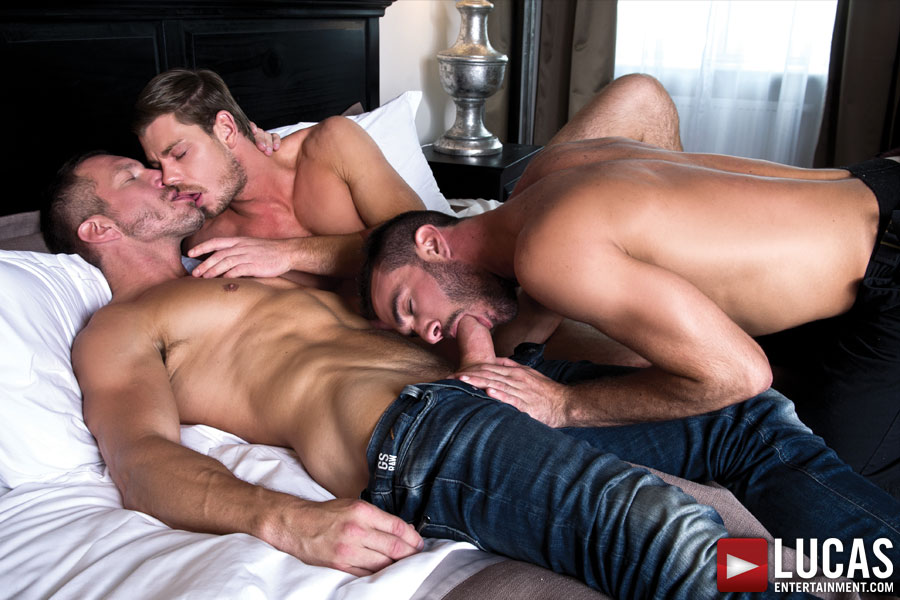 01.) Tomas Brand And Logan Rogue | Bareback Lovers
While there is a slight Maleficent-inspired twinge in my saying that "true love conquers all," maybe it is partially responsible for this Tomas Brand sex scene being my favorite to date. The attraction between Tomas and Logan Rogue electrifies their scene, and after looking it over again it was apparent to me just how much Tomas gave his ass up to his husband. Each and every thrust delivered by Logan into Tomas is skillful — he knows how to pleasure his guy. All you need to do is look at Tomas' face to be sure of that. It's hot that in the general porn world Tomas Brand is usually a hardened top, but in his personal life (as glimpsed here) submission is something he enjoys too.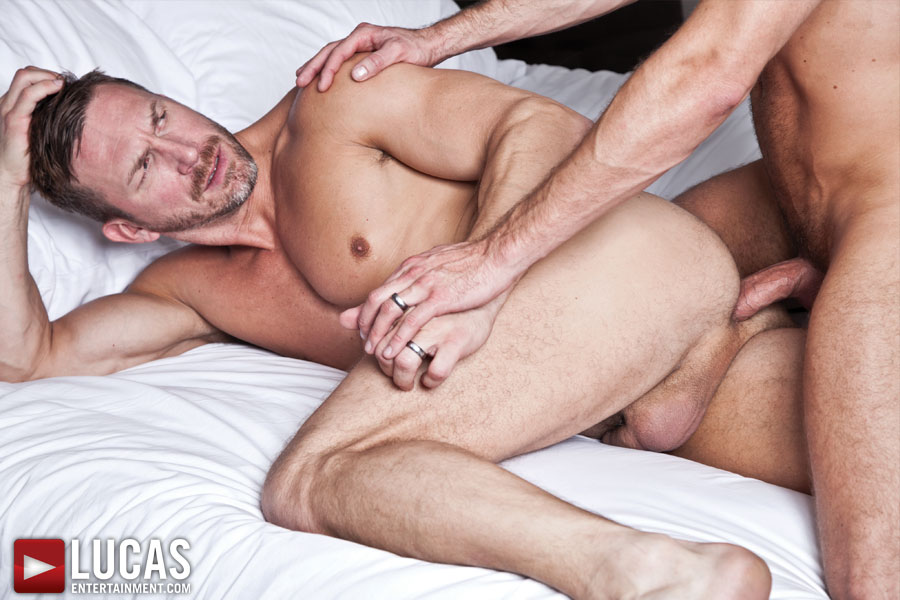 Tomas Brand's Six Best Gay Sex Scenes On Lucas Entertainment | Scenes 02 - 01