Jan 19, 2015 at 3:00 PM in Gay Porn Lists by Love
If not officially, Rafael Carreras has always been one of the first Lucas Entertainment exclusive models in spirit. He's worked with the studio for many years, and like gay porn wine (as much as I hate using bad clichés in writing like this) he's only getting better and better. Why else would he have been given his own compilation, "The Rafael Carreras Collection"?
For fans of Rafael Carreras, you'll be seeing more of him in the coming months. He's been performing in gay bareback porn prior to his Lucas Entertainment return, but it's with us that he always offers up his best sexual encounters. What can I say: I'm excitedly anticipating Rafael's upcoming bareback content, which caused me to think: what about his past performances? What are his best?
I decided to take a look through the Rafael Carreras archive to count down the uncut Cuban hunk's ten best sex scenes with Lucas Entertainment.
Here are scenes 10 and 09…
10.) Rafael Carreras And Aaron Blake | Cock Riders
Granted, I am the first to admit that a scene like this is gay porn bread-and-butter: a hot top makes mincemeat of a horny bottom. But that's why I like it. Rafael Carreras is all top in this scene (and readers of this blog will see a consistent message from me that I personally prefer my tops to be tops and my bottoms to be bottoms, even if just in a given scene). Aaron Blake is a little blonde twink in this scene (but when isn't he?) but my favorite part is what Rafael is wearing: white briefs and a white wifebeater. Rafael's lean and sculpted body teases through the trashy look he's got on, and with how Aaron goes after him, you can tell he likes it a lot too.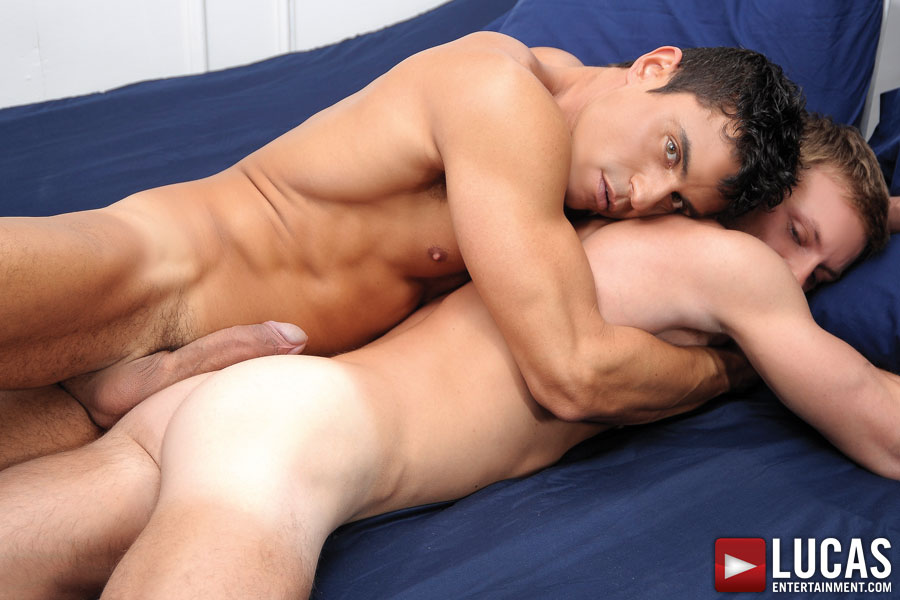 09.) Rafael Carreras And Hayden Colby | Auditions 40: Rafael Carreras' Uncut Canada
This scene follows in the same tradition as the one with Aaron Blake. Actually, Hayden Colby always seemed out of his element a bit in the beginning of this scene, like he doesn't know what he's gotten himself into by being paired up with a guy like Rafael Carreras. But he gets a big A for effort, because he sucks Rafael's 10 inches of uncut Cuban meat like a guy aiming to impress the boss, and so he does. I just hope he was ready for the lancing Rafael gave him after.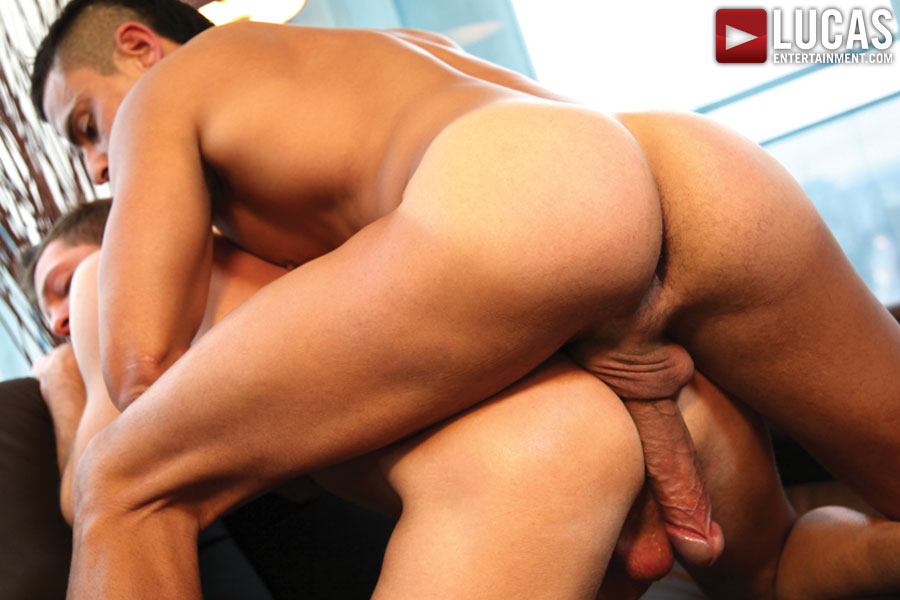 Rafael Carreras' 10 Best Lucas Entertainment Sex Scenes | Scenes 10 - 09