Feb 12, 2015 at 7:12 PM in Gay Porn Lists by Love
If not officially, Rafael Carreras has always been one of the first Lucas Entertainment exclusive models in spirit. He's worked with the studio for many years, and like gay porn wine (as much as I hate using bad clichés in writing like this) he's only getting better and better. Why else would he have been given his own compilation, "The Rafael Carreras Collection"?
For fans of Rafael Carreras, you'll be seeing more of him in the coming months. He's been performing in gay bareback porn prior to his Lucas Entertainment return, but it's with us that he always offers up his best sexual encounters. What can I say: I'm excitedly anticipating Rafael's upcoming bareback content, which caused me to think: what about his past performances? What are his best?
I decided to take a look through the Rafael Carreras archive to count down the uncut Cuban hunk's ten best sex scenes with Lucas Entertainment.
Here are scenes 02 and 01…
02.) Rafael Carreras And Junior Stellano | Passion
Junior Stellano is a great pick for Rafael Carreras, who is a sexy muscle bear that both gives his ass to Rafael as well as fucking the Cuban hunk in his!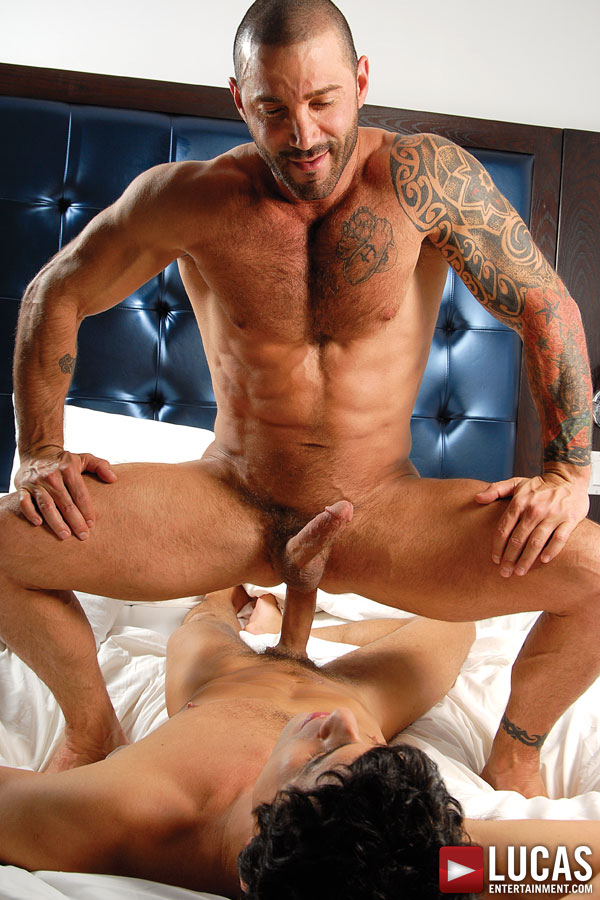 01.) Rafael Carreras And Scott Carter | Gentlemen 02: Power Professionals
This might be a silly reason, but Rafael Carreras' haircut in this scene is my favorite I've seen him with. He also has his most stern face and his sexiest bedroom eyes here. Watching his body pound Scott Carter is his best on Lucas Entertainment!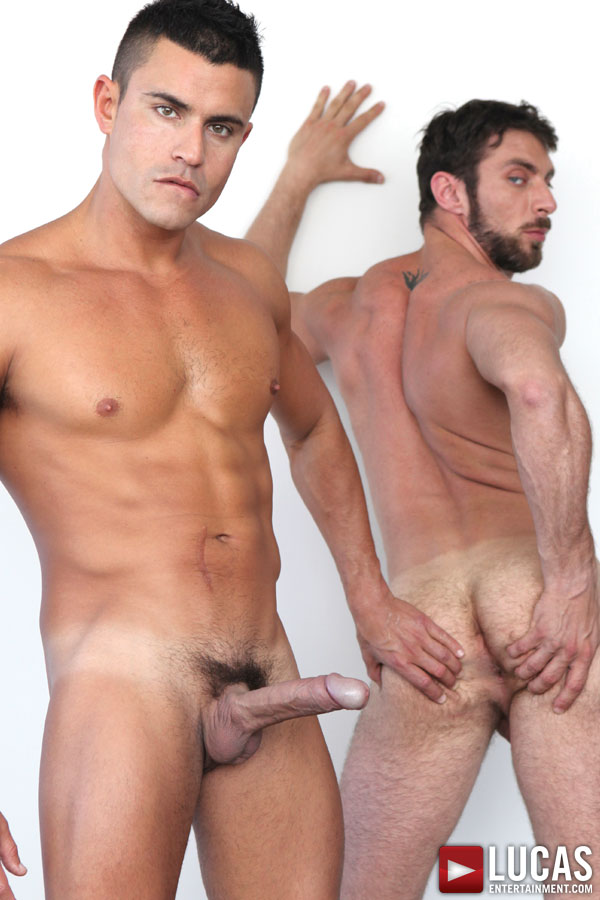 Rafael Carreras' 10 Best Lucas Entertainment Sex Scenes - Scenes 02 - 01