Counting Down Lucas Entertainment's Best Content Featuring Muscle Bears | Scenes 10 – 09
Dec 22, 2014 at 10:00 PM in Gay Porn Lists by Love
Counting down Lucas Entertainment's best content featuring muscle bears…
No, Lucas Entertainment is not officially known for casting muscle/daddy bears in its movies and scenes, but there are some standout performers who have and currently rock the muscle bear world with their looks, cocks, and personas. Why highlight this now? Well, Lucas Entertainment has recently worked with gay porn stars like Alessio Romero, Rocco Steele, Drew Sumrok, and others — and this caused me to wonder… What are some of the best muscle/daddy bear scenes released by Lucas Entertainment?
Here are scenes ten and nine:
10.) Hans Berlin & Justin Cruise | Deep Dicking
The blond Russian twink Justin Cruise was always the perfect candidate to get tossed around. Granted, he mentioned during his initial interview something about being a top, but he always looked so damn good getting fucked, and the rougher the better. Enter blond daddy Hans Berlin: he was paired up with Justin in the movie Deep Dicking, and before the shoot Hans was informed that when Justin does get fucked, he liked to feel it. Hans came through, and their similar intergenerational appearance only made the scene hotter!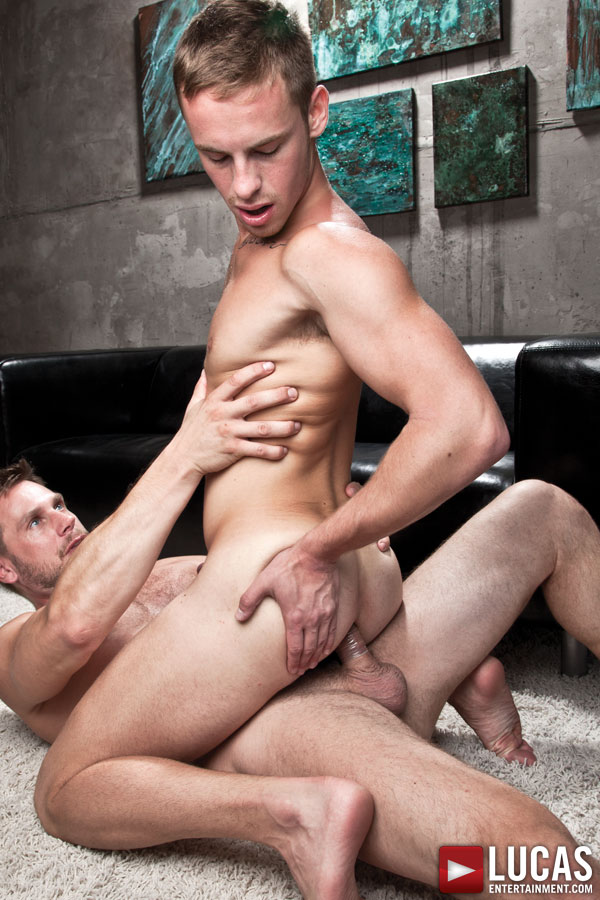 09.) Wilfried Knight & Junior Stellano | Kings Of New York
Wilfried Knight is a name you'll be hear quite a bit during this blog roll-out, but for the type of gay man in question, he fits in well. Wilfried is both classically handsome and bearish (counting his beard, short haircut, and furry body). Times that by two with Junior Stellano, whose black beard is so rich it looks like it's drawn on with a black marker. The original Kings of New York made this pairing possible, and it's a scene I'd personally like to be in the middle of. Alas, they had plenty of fun on their own, especially with the double-headed dildo. What can you do? When two guys want to get their asses fucked at the same time, sometimes you have to open up the toy chest.