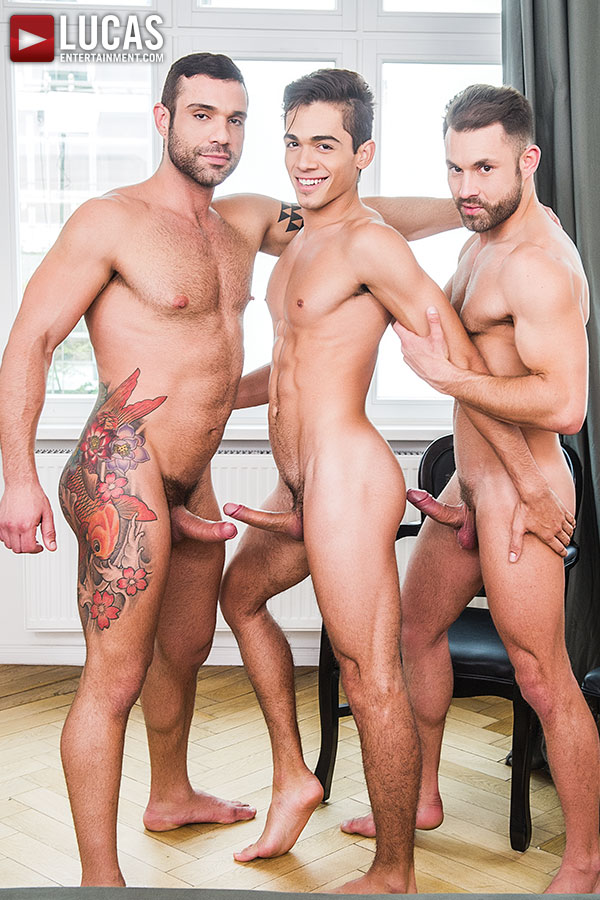 Jul 31, 2015 at 5:00 pm in Scenes And Movies · Leave a Comment »
Another Lucas Entertainment exclusive model is having his debut scene in what will be collected into the future film "Raw Threeway" — Ashton Summers. Ashton is a professionally trained ballet dancer, which comes in handy for handling his body during sex. Letterio Amadeo makes a return to give Ashton a test drive alongside James Castle (who I've taken note of having a very handsome face).
Everyone gets a turn bottoming, but Ashton is first up as Letterio ...