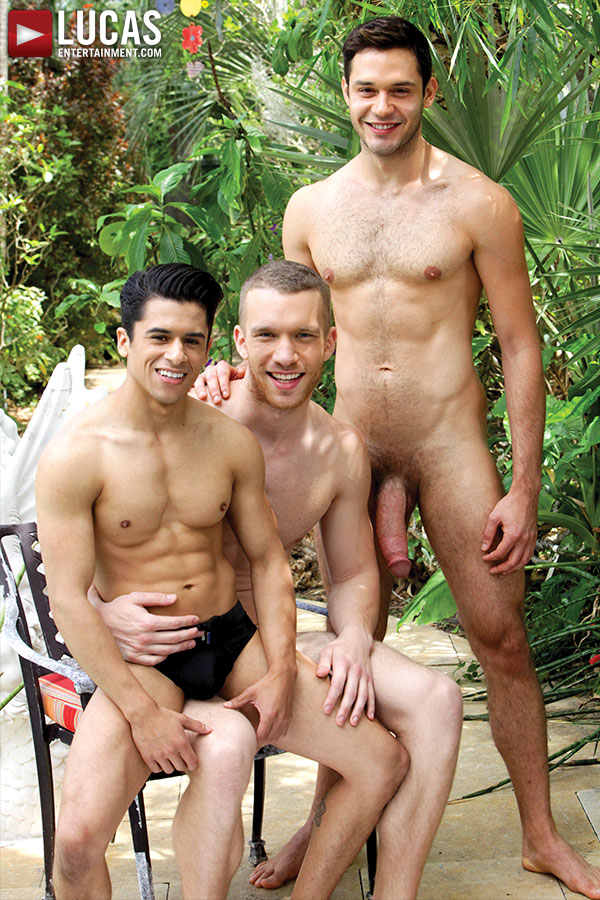 Jul 1, 2015 at 5:30 pm in Scenes And Movies · Leave a Comment »
Don't miss out on the ultimate poolside threesome starring Leo Alexander, Jake Andrews, and Armond Rizzo. Here's a sneak preview:
Never has a man worn white skin so well in the summer sun like Jake Andrews: yes, he's quite fair, but it's too his benefit and not his detriment. The same applies to the always-adorable Leo Alexander (who is quickly becoming a personal favorite of your humble Lucas Entertainment content writer). So, with that in mind, here's ...