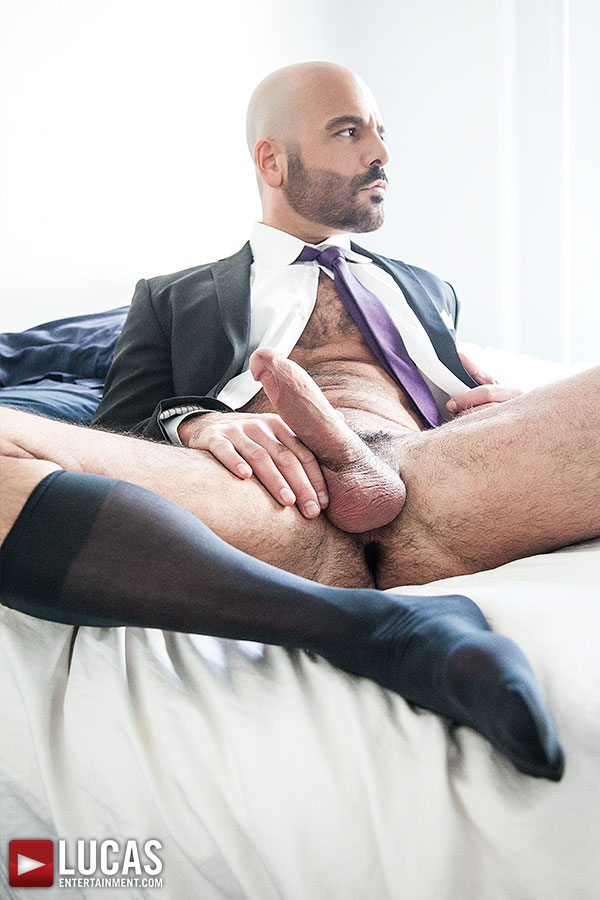 Dec 18, 2014 at 6:00 pm in Meet The Lucas Men · 1 Comment »
Adam Russo is coming to Lucas Entertainment and Sex In Suits in January 2015, and it's Jed Athens who lucks out and gets to fuck around with him! Adam is so hot… just so hot, and I hope to see him perform in more scenes for the studio. If you're looking for a muscle bear to rule among all muscle bears, then Adam Russo is the guy you're looking for!
Learn more about Adam Russo from his ...